It's that time again… time for an international climate change conference. This year marks the 16th Conference of the Parties (COP) and the event is being held in Cancun, Mexico. Last year, as many of you may recall, a group of Dickinson students attended COP 15 in Copenhagen, Denmark as part of the course, "Kyoto to Copenhagen: Negotiating the Future of the Planet." The students performed research on the idea of "common but differentiated" responsibility, attending COP meeting and interviewing scientists, delegates and activists from around the world. These students kept a wonderful blog that outlines their entire semester: reflections from initial classes at Dickinson,  research papers on specific international issues, country profiles and of course, the action in Copenhagen. They've also put together a database of interviews.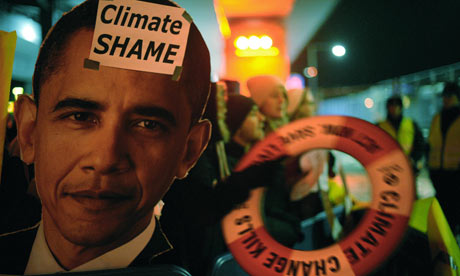 The reactions to results of COP 15, namely the Copenhagen Accord are varied. Some said it was a failure, others claimed it was an important step in the right direction.  But that's all in the past now. What will happen at COP16? Will an emissions reduction protocol be agreed on?
Three of the K2C students are at COP 16 right now and they've promised to keep Dickinson posted. Check out their blog and follow them on twitter!