Morocco is another country in North Africa that is extremely at risk of increasing desertification. The Moroccan city of Ouarzazate is a main tourist city that is also very vulnerable to desertification because it is in a bare plateau in the High Atlas Mountains.
A project from the cooperation of the government of Morocco, UNEP, the Republic of Korea Forest Service, and the High Commission for Water, Forestry and Desertification Control has created a greenbelt of trees irrigated by wastewater around the city. Most wastewater in Africa is not recycled so this, paired with the 400 hectares of trees that have been planted are making huge strides to combat desertification and have even stopped it completely from spreading into the city of Ouarzazate.
Ouarzazate: "The Door of the Desert"
Additionally, they have been constructing North Africa's largest solar enegry plant which will contribute to 18% of Morocco's energy supply. It will also save 1 million tones of oil and reduce carbon emissions by 3.7 million tons. The project is said to be completed by 2020.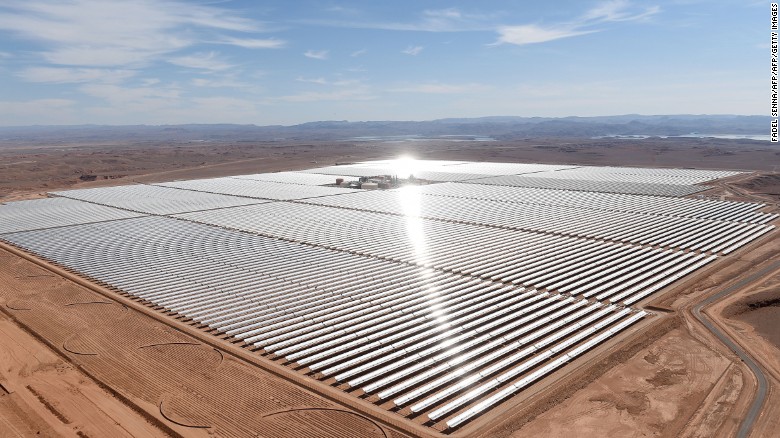 Along with the work this project has done against climate change, it has also created many job opportunities, increased community engagement, and provided a recreational are around the urban center. The success of the project has caused increased support from local and national authorities. While this project has been incredibly successful, Moroccan government still needs to work to implement further policies and practices across the state against desertification.