I have a confession to make. I don't always think of myself as a particularly creative or vibrant writer. In fact, I consider my writing pretty ordinary. By contrast, I'm in awe of the lyrical and seemingly effortless writing of my friends and colleagues. At times, this assessment of my own writing can stop me in my tracks – it makes writing seem almost impossible and it saps all the joy from the act and art of writing. Does this sound at all familiar to you? I'm guessing it does because I think we've all been there – either at some point in time or on a fairly regular basis. But, as Maya Angelou explains, we need to try to write…even if it's "the most boring and awful stuff." And so here, on our course blog for Senior Seminar, you'll all engage regularly in this practice of writing. This will be an ongoing and collaborative effort to move past the "boring and awful stuff" in order to find your muse, develop your voice, and expand your idea
Over the course of the semester, you will be required to upload 6 posts (500-750 words each) to our course blog. Each post will offer a polished, focused response to a specific prompt, based on one of the assigned primary or secondary texts. These posts will often center on specific critical methods, models of literary analysis, and/or keywords relevant to particular texts or theories. These short writing assignments will help you develop ideas and hone your analytical skills for in-class discussions, upcoming assignments, and your own research.
For each week that a blog post is due, you will also upload two comments (75-100 words) in response to two different peer's posts. These comments should engage your peers' reflections by building additional connections between ideas, texts, themes, and methodologies your classmate discusses. You may also pose tentative answers to questions raised by your classmates' blog posts and/or extend their arguments and ideas.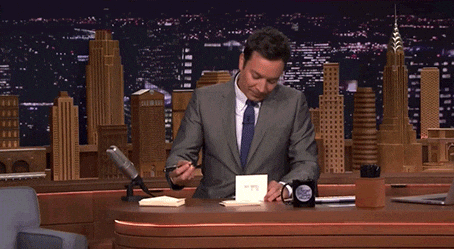 Refer to the blog post and blog comment assignment sheets (uploaded to Moodle) for details on the assignment requirements and how they will be graded. At its core, your blog post should develop an interesting and original response to the assigned prompt. Analysis of the assigned text should be detailed, specific, nuanced, and creative. Let your voice flow freely, but be sure to cite and analyze specific quotes from the assigned text. Focus on developing clear and fluid sentences, effective and creative transitions, and use at least one image or gif to amplify your ideas.
For tips on crafting an effective blog post, see this list of "10 Crucial Points." And for some great examples of student blog posts for Dickinson English courses, check out Prof. Kersh's 2017 course, "Writing in and for Digital Environments." You might also enjoy checking out her students' projects and their posts on what makes a great blog.
Remember that this is a space in which we'll be collectively developing clear, vibrant, and analytical writing. In order to do so, we need to keep in mind that writing is a labor, a practice, and an art! It is also the medium through which we will think carefully and critically about Asian American literature and culture.