With only two weeks till the start of the World Cup in Qatar, there is starting to be more and more attention turned towards the host country, and not in regards to soccer. More and more people are starting to become aware of the human rights violations, and the slave like labor that the employees went through to create the facilities that will be utilized at the World Cup. This past week, in the Bundesliga, which is one of Germany's premier soccer leagues, fans too to the stands and raised banners with messages to boycott the World Cup due to the atrocities that are happening in Qatar.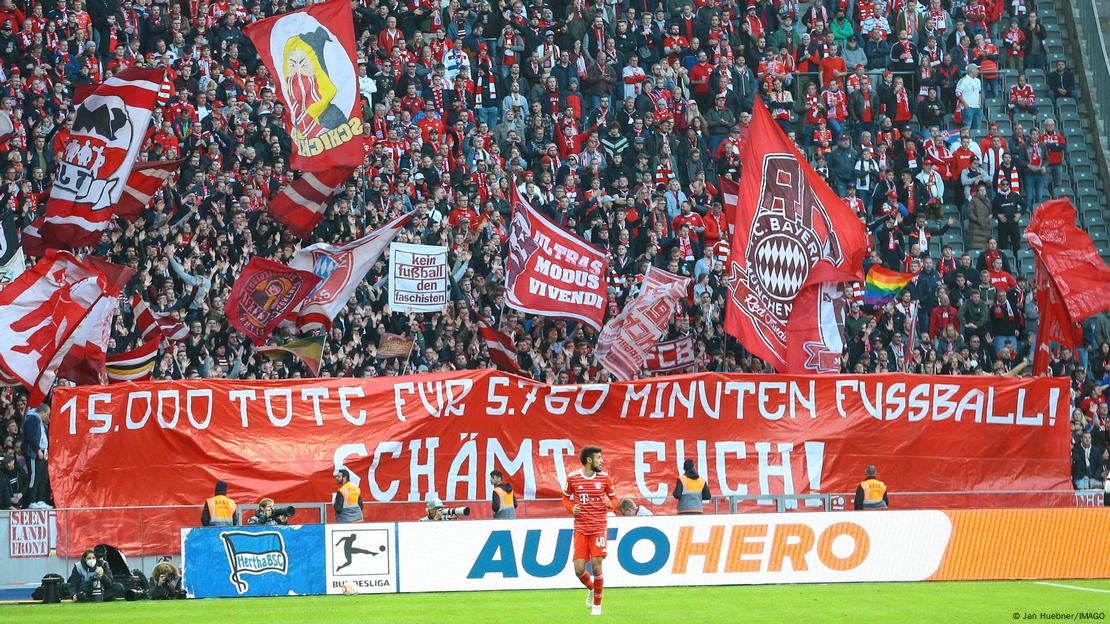 Sign translating to "15,000 deaths for 5,760 minutes of Football! Shame on you!
These protests are opening the worlds eyes to the attempt Qatar is making to manage their reputation with Western countries. It is reported that Qatar has even gone as far as to pay fans to be positive, sing songs, and comment on critical posts. This is a new level of reputation management, by planting fans to support the country and to shift the focus from human rights violations back to the games being played. This strategy could be very controversial seeing as most people know that there is a lot of atrocities going on in Qatar now, which could cause trouble between these fake fans and real fans for no reason. With the World Cup two weeks away, it will be interesting to see what else we see, where that be protests or stronger attempts to tighten up Qatar's reputation.