This may be a somewhat unusual case-selection, but I still think it is still illustrative of the concepts this prompt is trying to get at. For those of you who do not know, I am A die hard fan of the Green Bay Packers, a football team based in Green Bay, Wisconsin. The Packers fanbase is a very tightly knit but also very physically spread-out community. As a result, most community interactions take place online on social media. As a fan-base, those who we would consider to be "other" would be anyone who is a fan of a non-Packer team, with special dislike reserved for fans of other NFC North Divisional teams (Chicago Bears, Minnesota Vikings, Detroit Lions). While these rivalries are admittedly mostly held in good fun, it does, over time, create some prejudices against the idea behind the group that don't always apply in practice to any of their individuals. We regularly engage in collective derision of Bears (and Vikings and Lions) fans in the online community of Packers fans.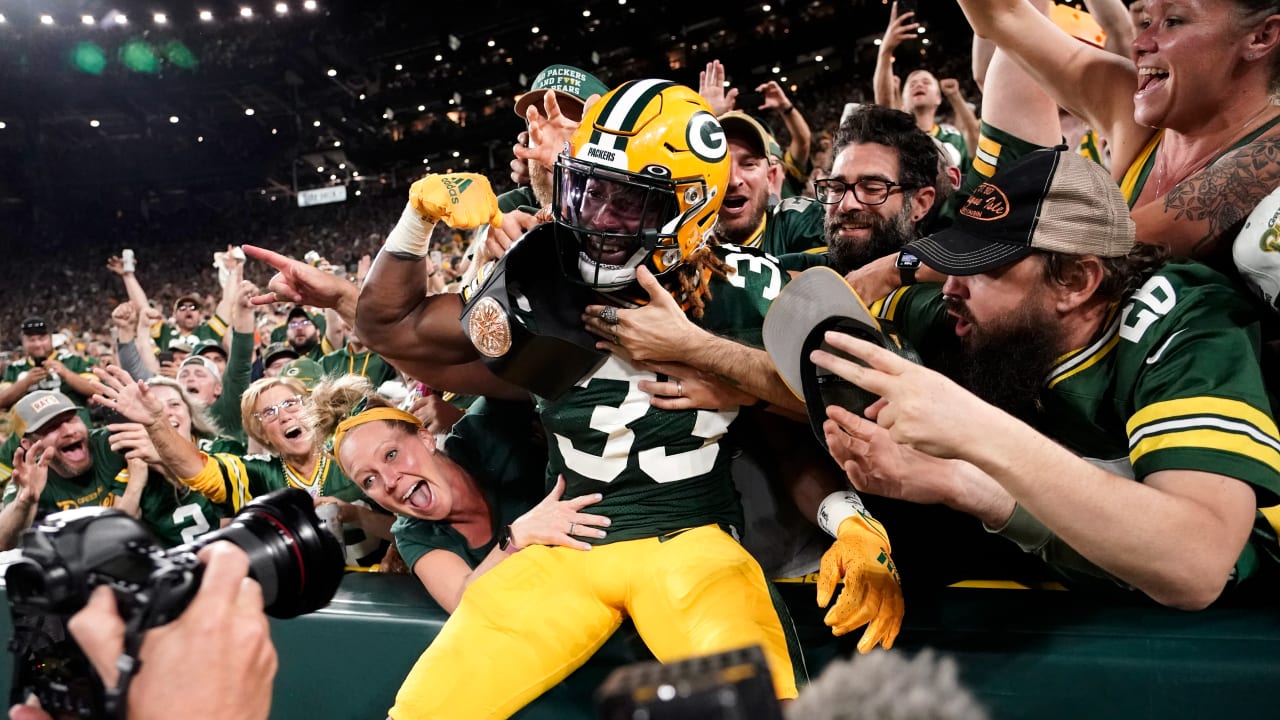 Source: NFL.com
Whether it's re-watching clips of Aaron Rodgers telling Bears fans he still owns them, or listening to The Bears Still Suck, a trash-talk song written by Packers fans deriding the Chicago Bears, our rivalry is certainly an intense one. If you were to ask Packers fans as a group, we would probably characterize the group of 'Bears fans' as a whole as delusional, obnoxious, rude and a whole host of other unpleasant adjectives. This is partly due to the echo-chamber in which we interact online with just other Packers fans and partly due to the real-life rivalry the Packers share with the Chicago Bears. Of course, this isn't something that's exclusive to the Packers fandom. I would also expect fanbases of other teams to do something similar within each of their own respective spaces. And I don't even mind these divides. Having such strong rivalries are part of what makes being a fan of an NFL team so much fun. I'm perfectly fine having an "us vs. them" mentality when it comes to football, it's all in good fun, no one is getting hurt.
Source: packerstalk.com
However, mentalities like these are unfortunately not restricted to 'good fun' activities like football, or even just sports in general. If identity factors as relatively insignificant as a favorite sports team can have such a significant impact on people's prejudices towards other groups, it starts to make sense why humanity has been so divided across history along racial, ethnic, religious, or other identity lines. International politics has to deal with 'rivalries' between groups that go much deeper than a favorite sports team. These rivalries are based on things that are often immutable or unchangeable like race or ethnicity, or even core to a person's identity like religion or religious sect. Rifts like this have made international relations very difficult across human history. Entire countries view each other as 'delusional, obnoxious, and rude.' Except this time the disagreement is over something much more important than football and leads to a lot worse consequences than catchy diss-tracks.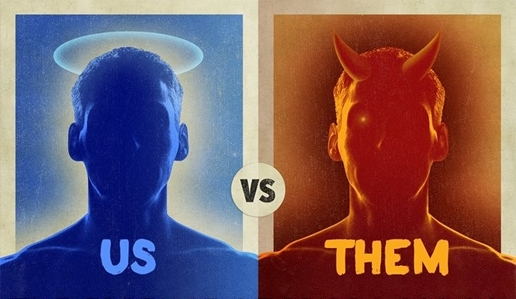 Source: theemotionmachine.com
Whenever I meet actual Bears, Vikings, and Lions fans (including a few that I know here at Dickinson) I always find that they are perfectly normal and pleasant people who I would be happy to call my friends. When you think about it, it makes sense. We're all human first and foremost, everything else comes second to that. If I were to let my prejudices in this regard control my actual actions, I probably would not have met a few of the people who are now some of my closest friends. Something similar can probably be said for international relations and the way states interact with each other based on identity factors. 'Us vs. them' attitudes that run along racial, ethnic, or religious lines only prevent us from being friends with other people because we choose (as a collective group) to make it so. Getting around these barriers is something that humanity has improved drastically on over the course of our existence, but the work is obviously far from complete.