---
Communities are the foundation of society. They foster a sense of belonging and identity within a group of people who share a purpose. The way people perceive the "others" in comparison to themselves, greatly affects the way they choose to interact with them. All of the communities I have been a part of have had sub-communities within them that arise from more specific characteristics which lie outside of the shared purpose of the larger community. For example, at Dickinson, all of the students are part of the community because we are enrolled at Dickinson with the purpose of getting a college education. However, some people play sports, while other play instruments. Some people are a part of the Biology department, while others are belong to the Political Science department. The "others" in each situation vary depending on who you ask, and perspective is crucial.
The Dickinson community is fairly diverse, with many people coming from different backgrounds. The "others" within a community share certain characteristics beyond their control that may set them apart from the larger community. For example, ethnicity, race, nationality, etc. are all characteristics that automatically unite people into groups. If the characteristic they share is the minority within that community, they may be perceived as the "others." For instance, Dickinson has a small population of international students who all share a different cultural background than the majority of students of attend Dickinson. In some sense they are a collective "other" in the community, even if they are not all from the same country, they are still a part of the international community.
---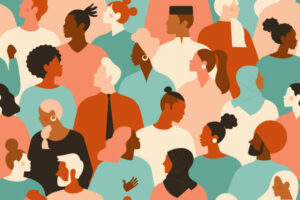 ---
It is important to note that when groups of people are classified as "others" it strips them of their individuality. Unfortunately this can also lead to discrimination against these groups for being considered different than other sub-communities that are the majority. Although this may not always be the case, it has been seen throughout history as a common theme. It can be difficult to for groups that are primarily perceived as plural, rather than separate individuals, to integrate fully into the community. For example, my grandparents immigrated to the United States from Myanmar, and have always said they felt like outsiders wherever they lived. While they may have been a part of the community they lived in, they were considered "others" because of their accents and physical features.
---
---
This dynamic can also be seen within the international system which can cause unnecessary damage to individuals who live in countries that are considered "others." The international system is one big community, and there are smaller sub communities within the system. Nationalism plays a large role in how other countries perceive each other. Countries that share similar cultures and social norms group together, and view other groups in the international system as "others." It is natural for groups of people to interact with others who share similar cultures and social norms.
However, problems arise when individuals or countries actively exclude or discriminate against the "others" purely because they are on the outset of their community. It is crucial, in both local and international communities, to recognize that the "others" in our communities are other groups of people. To perceive someone purely based on comparative differences between our respective communities is unfair. Recognizing individuality beyond the percieved otherness is a much more productive way of living.