"Reflect on the differences between where you grew up or where you live now and where your exchange partners live. Some factors to consider here are the universal and the particular, environment and culture."
I grew up in a small village located in the countryside of Southern France, so small by its size but also by how people were seeing the « outside world ». I was really happy to start leaning English in middle school because my horizon was starting to go beyond my little village. Then, when I went to university and I started living in a big city in France, my vision of my country changed again. And, I think I still didn't get all the aspects of society in France, its government policies and its views for the future. I don't know if my view of France changes because of my age or my location. Because in my small hometown I still feel disconnected from the world and safe whereas in other places this is certainly not the case.
Toulouse where I live now is a busy city but still kept the spirit of a small town. You can have friendly discussion with strangers, meet new people at bars in the evenings or different sports events such as rugby. This city is so friendly and welcoming. We only have old building built with bricks this is why my city is called "La ville rose" (the pink city). Toulouse is full of ambitious young people. It is the first student city in France and we raise a lot of innovative projects in the numerous universities and research institutes. There is also the headquarters of Airbus and a lot of aviation programs are directed there. Therefore, this city represents well what I think France is right now: a long history background with traditions still deep-rooted in the heart of French people but also a desire for innovation that is permitted thanks to the diversity of people from every corner of the world and an optimistic vision for our future (because everything seems so pessimistic since too long).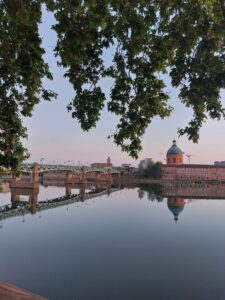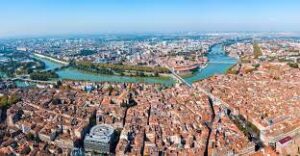 Photo d'ouverture : Une magnifique vue aérienne de Toulouse. Photo : © saiko3p | AdobeStock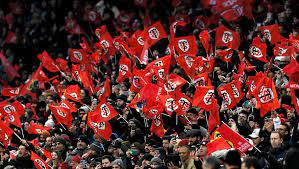 La Dépêche: DDM- XAVIER DE FENOYL
When we had our short meeting with the students of Sharjah I was happy that they were so inclined to show us their traditions. We talked a lot about the fashion style and how they like to keep a traditional wear as a representation of their culture. Whereas, I would choose to show food items for example to represent France. We actually talked about how fashion, now, tend to go to the universal aspect less than particular. However, I liked that we talked about traditions and culture first and not questions of society. It made this encounter more optimistic, joyful and friendly. Their environment is really different from mine and I guess for my Dickinson fellows too. Sharjah seems way more modern and futuristic for my views. It was something I expected a lot regarding the country situation and the fact that a lot of countries got interest in the UAE in modern times for multiple reasons which makes it a central destination for businesses to be present. The influx of money is also a characteristic proper to the UAE. Both our cities seems to have a particular point which is that it was shaped by the traditions of the area. Religion (Christianism, Confucianism, Islam (in our group)) and ideology seems also to be an aspect that solidified our cities. With this aspect, moral values were shaped and so mores. We talked quickly at the end about how differently people would talk to strangers and how the "other" was perceived.