By Christine Marsh '22
After returning from Spring break, prospective Spanish majors were invited to chat with current students and professors. Department Coordinator, Shana Kitner, and Professor Frohlich helped organize this event by providing food, drink, and good conversation to the students who have already declared and those who are still considering.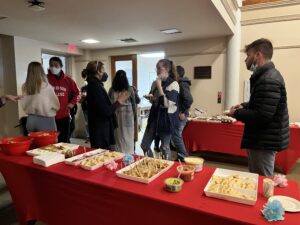 With a decent turnout (and a bit of leftovers) the Spanish Department looks forward to greeting the newly declared majors this fall!