What were the most significant social and economic challenges on the WWII homefront?
American Yawp, chapter 24: World War II
Dickinson Connection

Esther Popel (1896-1958) was a teacher, poet, editor, activist and the first female African American graduate of Dickinson College (Class of 1919).  She married a chemist named William Shaw in 1925.  The couple had one daughter.  Popel used her married name, but typically wrote and published under her maiden name.  She identified with the Harlem Renaissance literary movement and is probably best known for her searing poem, "The Flag Salute" (1934), about a lynching that had occurred the previous year in Maryland.  However, Popel also wrote a short, fascinating memoir entitled, "Personal Adventures in Race Relations" (1948) that is available online through the Dickinson College Archives and which probably conveys her smart, witty but subtly combative personality as well as any source.  For a full biographical entry on Esther Popel Shaw with a useful bibliography of her works, see Malinda Triller Doran's post at the Dickinson Archives. To learn more about how students at Dickinson are engaging with the legacy of Esther Popel in their own lives, visit the Popel Shaw Center for Race & Ethnicity.
"The Negro director of a Federal Housing Project in Chicago [Robert Taylor] was asked to find a place on his staff for a Japanese-American girl just out of a relocation center. She was seeking employment. When the director approached his colored office workers on the subject they all objected most strenuously. They didn't want to work with a "Jap". In order to change this feeling the director gave a long and stirring lecture to them on proper racial attitudes, until he finally succeeded in overcoming their objections. The Japanese-American girl came, and as the weeks passed she and the one girl in particular who had at first so bitterly opposed her employment became good friends. One day the latter was talking about the Nisei girl to her director. After expressing her affection for the new office worker she said: "You know, Mitsui is very glad she's working here with us. She said she'd so much rather be here than with those Jews in the downtown office!" —Esther Popel, Personal Adventures in Race Relations (1948)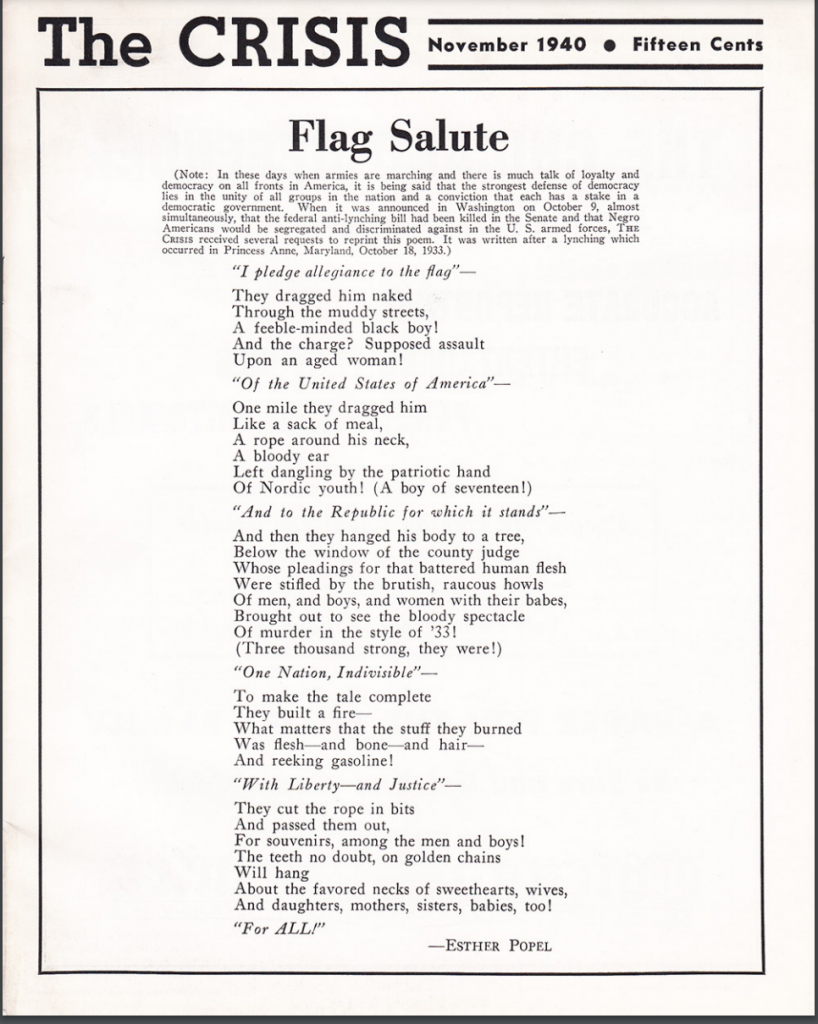 ---
---
Double V Campaign

---
---
Career details on Thompson
James G. Thompson came to Pittsburgh in late 1942 to help coordinate 

Double

 

V

 campaign for the Courier before enlisting in US Army where he served from 1943 to 1946, along with more than one million other African Americans.  Thompson served both stateside and overseas, with tours of duty in the India-Burma theater.
Married Erma Hortense Britt in 1944 in San Bernadino, CA  and lived in  Los Angeles California, working for a time as a salesman for a 

v

acuum company while she was a typist.  They appear to have divorced in the 1960s.
In 1950, Thompson was denied a pension because he had enlisted from Pennsylvania without being resident long enough.
In 1969, J. Gratz Thompson was named as a coordinator for the Human Resources Corporation in Kansas City, MO after recently serving as a youth supervisor at a local boys home and as a substitute teacher.  The article called him a newspaperman, included a photo, and stated that he had most recently worked on the news desk of the Las Vegas Sun.  No mention of the Double V campaign.

James G. Thompson died in Wichita in 1999.  His death notice in the Wichita Eagle, October 15, 1999, listed him as journalist but made no mention of the 

Double

 

V

 campaign.