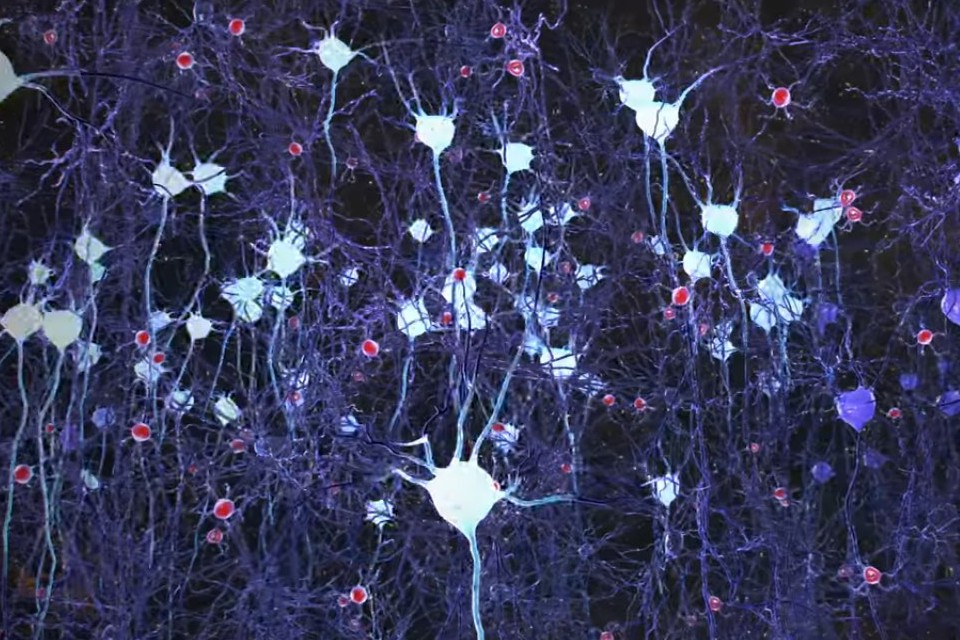 In a recent study, published in January 2018, scientists pinpointed a unique characteristic of people who experience trait anxiety–differences in alpha brain wave activity. Usually anxiety is correlated with an absence of alpha waves; in anxious brains, beta waves overpower alpha waves, and over time, this accumulates into feelings of constant stress. Researchers in the Departments of Psychology and Psychological Science at Ball State University found that too many alpha waves can create an equally disruptive imbalance.
The brain is composed of billions of neurons, which communicate with each other through electrical signaling. When multiple neurons fire simultaneously, they produce electrical oscillations, or "waves." The frequency of these waves depends on the current level of consciousness: brain waves tend to be lower frequency during deep sleep, but high frequency during problem-solving, decision-making, and other tasks requiring complex thinking and concentration.
Alpha waves, which were evaluated in this study, are known to occur when the mind is in a state of relaxation. At any given moment, the brain might elicit more than one type of brain wave, but alpha waves are most widespread during meditation, while daydreaming, and even during prolonged aerobic activity, like a "runner's high." However, as soon as we are alerted with a task, faster beta waves take over.
This may not be the case with highly anxious individuals. Researchers used an EEG to measure the alpha brain waves of a group of individuals in a high-trait anxiety condition, analogous with having an anxiety disorder, and a group of individuals in a low-trait anxiety condition, meaning they showed very few anxiety symptoms. Researchers first measured the alpha waves during a resting, relaxed state, and then while the participants completed a response-inhibition test called the Eriksen-Flanker Task.
Researchers found that the highly anxious individuals demonstrated more alpha wave activity in the resting state, compared to the less anxious individuals. But during the Eriksen-Flanker Task, the two groups demonstrated similar levels of alpha wave activity. In other words, at baseline, the highly anxious individuals were essentially more relaxed than typical, so their brains had to make a further jump to get to an alert and focused state.
While this may seem counter-intuitive, the implications for this experiment are that the prevailing alpha waves in the brain of a highly anxious individual suppress processing of external stimuli and information. The individual might then have trouble focusing on specific tasks and thoughts. In conjunction with previous studies, anxiety has been linked to a lack of alpha waves as well as extra alpha waves in a resting state, suggesting that abnormal alpha brain wave activity alters attention and processing in various ways. More research is needed to more clearly understand this phenomenon, but researchers hope this method of measuring alpha waves will become a tool to measure degrees of anxiety in the future.
Sources:
Ward, R.T., Smith, S.L., Kraus, B.T., Allen, A.V., Moses, M.A., Simon-Dack, S.L. 2018. Alpha band frequency differences between lot-trait and high-trait anxious individuals. NeuroReport 29:79-83.
Bergland, C. 2015. Alpha brain waves boost creativity and reduce depression. Psychology Today. Retrieved Feb 5, 2018 from https://www.psychologytoday.com/blog/the-athletes-way/201504/alpha-brain-waves-boost-creativity-and-reduce-depression