I am planning to have the overall concept of my blog to be about how different faiths play (or do not play) a role in millennials' lives.  Each post would focus on a different religion or belief system and center around various interviews I conduct ahead of time.  The writing will include opinions of the specific belief system and how it is incorporated into peoples' everyday lives.
Rather than focus on all of the components of various religions, I will focus more on its application within young lives today; however, I will add links referring readers to an outside source at the end of each post if they would like to read more about the details of the particular faith.
If the blog were to continue past "big-picture" posts related to different faiths, it can expand into specific relevant issues related to pop culture or politics, detailing how religions shape opinions, practices, and beliefs in connection to these specific topics.
I think this project will be interesting in that it will not only illuminate aspects of different beliefs, but it will bring them into a modern context by displaying how young people apply them to an ever-evolving popular culture that seems to grow further away from core religious beliefs with every generation.
Since the blog will be focused on young, modern-day approaches to the practice of religion, I hope to make this somewhat dense topic appeal to a young adult audience through use of a light-hearted tone of writing, pop-culture references, and plenty of visuals.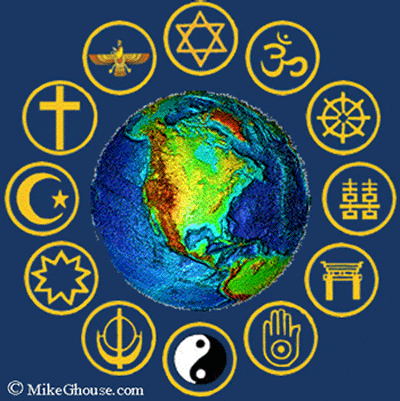 An example of the sort of nature I would like to write is exemplified in the blog Lost With Purpose.  This site is in its essence a travel blog, but the sarcastic and humorous tone of the writing makes serious topics, such as advice on how to safely travel in a foreign village, more entertaining and easy to read.  Plus, there is a substantial take-away at the end of each post that is both educational and thought-provoking, unlike many other blogs such as Buzzfeed.
Although my site will feature the lifestyles and opinions of many other people, it will not be purely testimony, such as the popular blog Humans of New York.  Rather, it will combine important themes and quotes from the interviewees into a prose that will hopefully create a more wholesome take-away.