Back home it never sounded appealing or entertaining to me to see people run around in less than a 30ft area singing and jumping. Much less did I find the price tags of theater plays appealing, with prices generally starting at $100. Therefore, it is safe to assume that beyond school functions I had never seen a professional theater play in America.
That all changed, however, the minute I landed in London. In England people generally value art and the art of performance itself a lot more than in the United States. In the United States for example a performance always has to be entertaining above all this I feel has lowered the quality of shows. In England the people will continually go see a play even if the ending does not leave you with that warm fuzzy feeling and example of which is Billy Elliot.
My experience with plays here in London began with none other than William Shakespeare's the Merry Wives of Windsor. It was a very good production, but it did not leave me with a feeling of must go see more plays. My second experience was Les Miserables. This show was not a required viewing by my professor but instead I decided to go with a large group of people from my program. I have always heard such good things about Les Miserables I had to just go see it. What a good decision that was. For only £15 or ($22) I not only got one of the best vocal performances I have ever seen, but I was given a political message throughout the storyline. In just 30 ft of limited space a group of 25 people were able to show me all of that. I was sold on the idea of theatre; I finally understand it and am now so willing to go to more. To this point in time Les Miserables is my favorite play.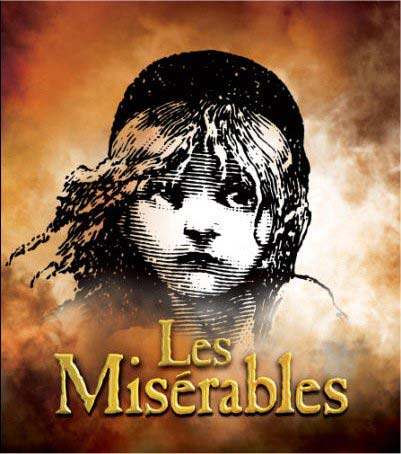 After this show the group switched gears and went to see a show called 39 Steps; which although it was set in the time period leading up to World War II it turned out to be a comedy. The cast of this show was only a whopping 4 people. Props were limited and the space even smaller than before. These people, however, were able to not only make me laugh but make it seem that they had gone to the country side, on a train, in a manor, and in an apartment. It was amazing, the creativity of such a production. The last show we have seen was The Habit of Art, this show like the one before was also a comedy. The organization of the show was a play within a play, like a behind the scenes movie. The messages from the show and social commentary were surprisingly dead on with what I believe. If there is one thing these shows have taught me is to definitely be willing to go to performances that are little known because sometimes they will be some the best times you'll have.
The last aspect I noted in all these viewings was the type of audience they all have. Unlike America since the price of shows in London are significantly more accessible the class range of people who attend is astronomically different than back home. I also saw more of the younger generations attend shows here rather than the typical Grandma taking their kids to the show. The only type of people I didn't notice, which could have been a result of bad observations on my part, was people of non-british backgrounds.
Overall my experience with the theatre in London has been extremely positive and I only look forward to expand my horizons by possibly going to see Operas like La Boheme.